Our family's roots in growing high quality English walnuts stretch back for more than a hundred years when the Spanfelner family planted some of the first walnut orchards in Tehama County.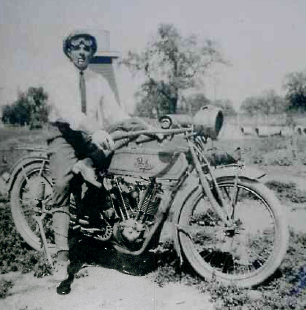 It all started in 1909 when a young Frank Xavier Spanfelner left his home in Puyallup, Washington and moved south to Red Bluff, California with his parents and four siblings.
In 1910, they purchased 35 acres of land in Dairyville, which at the time was known more for its dairies than walnut orchards.

In 1946,Frank X. Spanfelner and wife Gertrude built their first walnut huller and harvested about twenty acres of walnuts.

In 1969, Son, Frank Spanfelner Jr. and Wife Joan, continued to expand the farming operation when they purchased 200 acres of prime orchard ground along the Sacramento river and built a newer, more modern, hulling and drying plant.

In 1997, Frank's oldest daughter Ginger married Greg Gilchrist. Soon, the couple left their careers in the hectic world of television news, and came to Dairyville to carry on the family farming tradition.
In 2000, Frank and Son-in-law Greg took a great leap of faith and expanded the family farming operation to include a walnut processing plant. After five months of blood, sweat and more than a few curse words, the pair had built a small in-shell walnut plant with their own hands, mostly from scavenged parts, just in time for October harvest. During our first year in operation, we processed and sold in-shell Hartley walnuts from our own orchards. That modest beginning amounted to a mere three truck loads of walnuts shipped from our small plant. Over the years, we have taken a conservative, measured approach to our growth. Today, we buy walnuts from growers as far south as the San Joaquin Valley. During our 2011-2012 season we packed and sold nearly ten million pounds, about 200 truck loads more than our first season.

Today, Greg and Ginger Gilchrist, along with their three sons Mason, Carson and Bronson, continue to build on a legacy that started with the Spanfelner family more than a century ago.